What to Expect
Getting Started with Your Care
On your first visit, our chiropractic assistant at the front desk will warmly welcome you to Seim Chiropractic and Wellness. We'll make sure you know exactly what to expect during the visit, leaving you feeling comfortable and relaxed.
We'll begin with the new patient paperwork. Your paperwork can be completed in the office before your appointment or you can complete your paperwork online here ahead of time.
Your Consultation – First Visit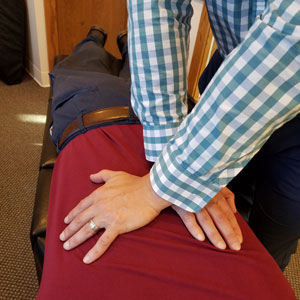 Your consultation begins in the Doctor's office where you'll discuss the following:
Your health history
Current complaints
How chiropractic can help you
After your consultation and all of your questions are answered, you will move to the exam room for a full chiropractic evaluation, which includes:
Orthopedic and neurological testing
Postural evaluation
Computerized nerve scans
X-rays, taken if necessary
We'll then schedule you for another visit, either that same day or the day after, so you can see your results quickly and start care right away.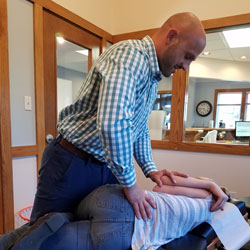 Your Second Visit
After reviewing your information and test results, we'll give you a full report of our findings. You'll be informed of:
The details of your problem
How we can help you
The duration of your care plan
Insurance coverage and costs involved
We'll explain everything before starting any care so you can choose to move forward feeling fully informed.
We also recommend you bring a friend or loved one along with to this appointment, since reviewing this information is a lot to take in and having someone along can be a great help.

The Three Phases of Care
We'll lead you to wellness through three separate phases of chiropractic care.
Phase 1:
The first stage is the initial, intensive phase when you're in pain. We'll see you more frequently during this time to get pressure and stress off your nervous system and get your spine moving. When your pain has been relieved, we'll move you into the next phase.
Phase 2:
We call this corrective care. We work together to correct, strengthen, and stabilize your spine, preparing you for phase 3.
Phase 3:
Lifetime wellness care is about ensuring your continued health. Together we'll discuss what this looks like for you and how it will fit into your lifestyle.
We'd love to answer any questions you might have about how we can help you reach optimal health. Contact us today!
---
Seim Chiropractic and Wellness | (636) 625-4448