Chiropractic Care
Chiropractic Restores Quality of Life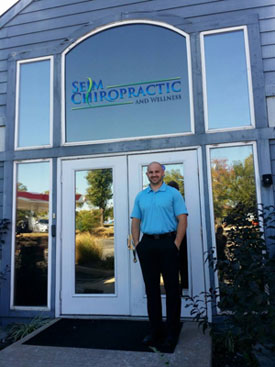 Chiropractic is a unique model of healthcare in that we don't rely on drugs or surgery to help people. Our intention with every patient, through modern diagnostic analysis, is to isolate the cause of their problem. Once that's accomplished, we take the appropriate steps to not only address the problem, but to fix the problem.
We correct these health issues by locating and relieving the parts of the body that are restricted, allowing the nervous system to once again function in an optimal way. Pain is eliminated, and health returns. Here are some of our most common adjusting styles:
Benefits of Chiropractic Care
Most people are aware of the pain-reducing qualities of chiropractic care, but here are some of the other outstanding benefits:
Better sleep
Calmer digestion
Enhanced immune system capacity
Increased joint mobility
Our primary goal when you come to see us is to help you feel better as quickly as possible. Whether you're suffering from neck, back and leg pain, or migraines, athletic injury or whiplash, we can help. We're here to be of service to every member of the family in a nurturing and empowering environment.
Contact us today to schedule an appointment!
---
Seim Chiropractic and Wellness | (636) 625-4448