Meet Dr. Eric Seim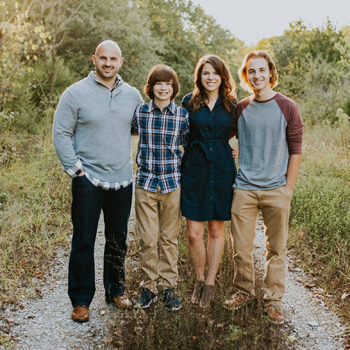 Since 2014, Dr. Eric Seim has delivered state-of-the-art chiropractic care to Lake Saint Louis families wishing to eliminate pain and optimize their health potential. At Seim Chiropractic and Wellness, we welcome everyone from children and their parents, to active seniors and accident victims. We provide the very best in customized chiropractic care in a friendly and relaxed environment.
Make An Appointment

Personal and Personable Care
Dr. Eric became a chiropractic patient at a very young age. His care helped him with various health issues as a child, and as he got older, he found that it had a huge impact on the level of his athletic performance.
Growing up, Dr. Seim was very active and excelled in wrestling, football, and powerlifting. For several years after high school, he traveled the Midwest competing as a professional long driver with his furthest competition drive of 428 yards!! Dr. Seim was able to give back to the community by coaching youth and high school wrestling and weight training programs throughout college and chiropractic school.
The best thing about my chiropractor was the connection he had with his patients. He was always kind and very relationship-oriented. He not only watched over my health, but he supported all of my goals and aspirations. He was the role model that I base my practice on today." Dr. Eric Seim
Clinical Excellence Combined With an Active Family Life
Dr. Eric Seim was born and raised in Kansas. He moved to Saint Louis after high school to attend Maryville University where he obtained his Bachelor of Science degree with an emphasis in chemistry. Dr. Eric then received his Doctor of Chiropractic degree from Logan University in Chesterfield, Missouri in 2013. He has since perfected his craft with additional post-graduate study in advanced manual adjusting techniques, athletic performance, nutrition, and health optimization.
Family and community are also paramount to Dr. Eric. He joins his wife and two sons in an active lifestyle, epitomizing the importance of exercise, good diet and community activities that benefit others.
We'd like to help if you're suffering from pain. We have same-day appointments and you'll find that we're very friendly and accommodating. Contact us today!
---
Lake Saint Louis Chiropractor Dr. Eric Seim
Seim Chiropractic and Wellness | (636) 625-4448