Lake Saint Louis Chiropractor for Family Wellness
Live Better with Seim Chiropractic and Wellness
Lake Saint Louis Chiropractor Dr. Eric Seim provides the patients of Seim Chiropractic and Wellness with state-of-the-art pain relief and wellness care. He welcomes everyone from infants and children, to adults and aging seniors, focusing on auto accident care, sports injury care and nutrition. His goal is to make sure that every family member feels loved and supported on their journey to optimal health.
Your Best Interest is Our Best Interest
Although we're old-fashioned in our love of family and community, we strive to provide our patients with the very latest technological advancements in protecting their most precious asset: vibrant health."Dr. Eric Seim, Chiropractor Lake Saint Louis
You'll find that our office is warm, inviting and a place where everyone is treated like family. We feel that we're not only in the health care business, but in the business of building relationships with those we come in contact with. Our customized care plans lead to not only pain relief, but to a well-functioning nervous system that helps to produce better sleep, more energy and less stress. This foundation of wellness allows our patients to live the lives they choose to live: playing with their kids, gardening, taking hikes or just being a happier person.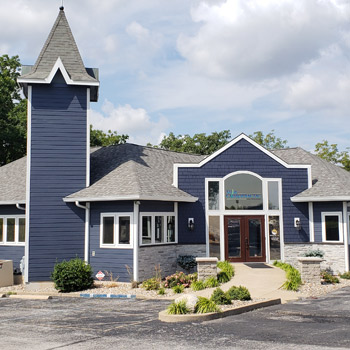 Feel Better, Get Better, Live Better
We pride ourselves on extending a helping hand to every member of the family. We welcome children of every age, and our gentle pediatric treatment helps them to get off to a great start in life. Chiropractic care is exceptional, as well, in helping to reduce the pain and damage of whiplash or athletic injury.
We also offer moms-to-be high-quality prenatal chiropractic care that's safe and gentle, helping to ensure a comfortable pregnancy and optimal birth experience. In aligning with our love for the wellness lifestyle, we also offer nutritional counseling, dietary recommendations, weight loss programs and detoxification.
Our office is a "home away from home" for our patients, and we work diligently to gain their trust and build supportive and rewarding relationships. We believe that good health is our greatest asset, and our mission is to protect yours!
Contact us today to get started on the path towards optimal health!
Seim Chiropractic and Wellness | (636) 625-4448
Chiropractor Lake Saint Louis, Wentzville and O'Fallon MO